DON NEWBY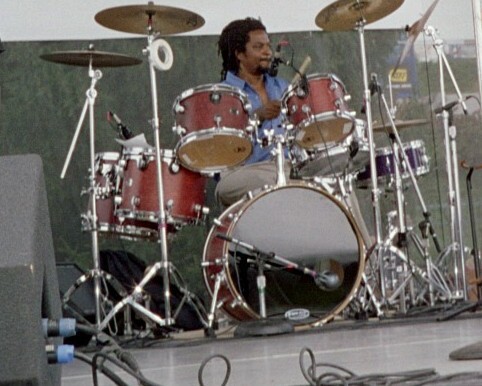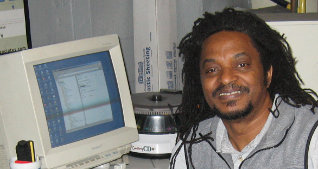 HIS STAGE APPEARANCE AND PERFORMANCE ARE MANICURED CULTIVATED AND CHARISMATIC, CAPTIVATING HIS AUDIENCE BY HIS PRESENCE AND COMMAND THEIR ATTENTION BY HIS ESSENCE. PRESENTING TO THE UNIVERSE, THE "DON" NEWBY.
(DONOVAN NEWBY) INTEREST IN MUSIC, STARTED AT A VERY TENDER AGE. ENCOURAGED AND HIGHLY INFLUENCED BY HIS CLOSE FRIEND AND MENTOR, THE GREAT LEROY "HEPTONES" SIBBLES AND BOB MARLEY AND RE-IN FORCED BY HIS ATTENTIVE LISTENING TO LEGENDS OF R&B CURTIS MAYFIELD, JERRY BUTLER AND THE IMPRESSIONS, BEN E. KING AND SMOKEY ROBINSON, TO NAME A FEW.
WHILE STILL IN HIGH SCHOOL HE ATTENDED THE JAMAICA SCHOOL OF MUSIC TO FORMALLY HONE HIS MUSIC SKILLS WHERE THE DEMANDS FOR HIS SKILL BECAME SELF EVIDENT AND HE BE GONE WORKING AS A RECORDING STUDIO SESSION MUSICIAN WITH THE TOP MUSIC STUDIOS IN JAMAICA . THE HIGHLY COMPETITIVE DANCE BAND STARTED BIDDING FOR HIS SERVICES. HE PLAYED DRUMS FOR LLOYD PARKS AND THE WE THE PEOPLE BAND , THE RICHARD ACE TRIO, INGRID CHIN AND THE AVENGERS , JAMAICA'S FIRST ALL FEMALE REGGAE BAND AND THE ROTATIONS. THE MOST REVEALING STUDIO WORKS DOING SESSIONS WITH THE LEGENDARY "LEE SCRATCH UPSETTER PERRY".
DON NEWBY MIGRATED TO THE USA IN 1977 AND PLANTED HIS ROOTS IN THE GARDEN STATE OF NEW JERSEY . TRANSPLANTING HIS UNIQUE ORIGINAL STYLE OF COMPACT REGGAE MUSIC THAT HAS FLOURISHED.
HE IS CURRENTLY AND ACTIVELY ARRANGING AND PLAYING FOR THE TOP REGGAE BANDS IN NEW JERSEY , i.e. "KEYSTONE BAND","IHEKA CHAMA BAND ".
THE FRUITS OF HIS LABORS ARE BEING HARVESTED AND DIGESTED FROM HIS ORIGINAL RELEASES "STAY THE NIGHT" AND "PUSH ME CURRY", TWO SUBLE SELF-EFFACTING SONGS. "PUSH ME CURRY" IS INTER-MIXED WITH AN OLD STANDARD JAMAICAN TWIST, POPULARIZED BY THE GREAT COUNT PRINCE "MULE TRAIN" MILLER. DON NEWBY MOST RECENT PROJECT IS THE RECORDING OF HIS FIRST SOLO ALBUM. THIS ALBUM WILL BE PRODUCED BY THE INIMITABLE REGGAE STYLISTIC/GUITARIST, ARRANGER, SONGWRITER PRODUCER, BROTHER DEE (DWIGHT PINKNEY)., ON THE EXCLUSIVE "ABGENG LABEL". THIS ALBUM IS DESIGNED TO SATISFY A VARIETY OF MUSICAL TASTES AND APPETITES.